ONLINE BANKING
Please Enter your Logon ID in the box below:
ASHTABULA
2909 STATE ROAD
(440) 998-2707
Jefferson
345 South Chestnut Street
(440) 576-4382
Geneva
583 South Broadway
(440) 415-9900
Mark Your Calendar!
Our Annual Meeting Dinner is
Thursday, March 30th.
Go HERE for more information.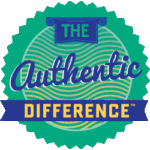 Visa Purchase Alerts
Get a text or email whenever you make
a purchase with your Lakeview
Visa Credit or Debit Card.
Sign up at Visa.com/PurchaseAlerts
Thank you for voting us
BEST CREDIT UNION
in the 2016 Star Beacon Readers' Choice!