ONLINE BANKING
Please Enter your Logon ID in the box below:
ASHTABULA
2909 STATE ROAD
(440) 998-2707
Jefferson
345 South Chestnut Street
(440) 576-4382
Geneva
583 South Broadway
(440) 415-9900

Mark Your Calendar!
Our Annual Meeting Dinner is
Thursday, March 30th.
Go HERE for more information.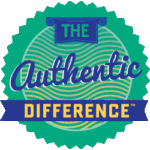 Lakeview will donate $880 to
Ashtabula County Food Pantries
thanks to your support!
You purchased 880 Malley's Chocolate Bars and covered our walls with 880 hearts to support our "Give with a Heart" campaign!  This means we will donate $880.00 on top of the proceeds already going towards Ashtabula County Food Pantries!
Thank you !!