ASHTABULA
2909 STATE ROAD
(440) 998-2707
Jefferson
345 South Chestnut Street
(440) 576-4382
Geneva
583 South Broadway
(440) 415-9900
 Enroll in ScoreCard Rewards and get
rewarded each time you use your Lakeview
Visa Credit Card!  Turn purchases into
merchandise, travel and more!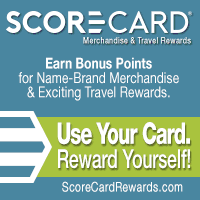 Lakeview is an official Toys for Tots drop
off location!  Bring new and unwrapped
gifts to donate by December 15th!
Get ready to Deck the Halls with our Holiday Loan Special!  Designed to make the season even brighter with low payments spread throughout the year.  Stop in and ask one of our lenders for more information!
Safeguard your Debit Card with CardValet